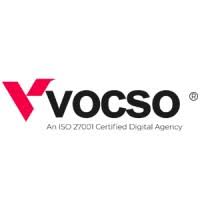 VOCSO TECHNOLOGIES PVT. LTD.
VOCSO WEB STUDIO is a credible & professional website design company that has been providing custom website design, web application development and internet marketing services to businesses across the globe. We build websites and applications that focus on simplifying business operations and maximizing ROI.
Company Description
It is essential to have a professionally designed and properly functioning website in order to turn visitors into customers. Our team possesses extensive knowledge and experience in developing custom ecommerce websites, content management systems, custom website designs & rich media websites. Each team member at VOCSO is an expert in their respective fields and carries with them decades of various web solutions experience. Aside from our talent to optimize the experience of your end consumers, VOCSO has a team dedicated to turning your ideas into reality through our customized web solutions. The VOCSO team will thoroughly understand your goals and help achieve success on behalf of your company.
Jobs
Location
Faridabad, Haryana, Ind;
Skills
CSS/CSS3
HTML / HTML5
NoSql
PHP
SQL
JavaScript
About VOCSO TECHNOLOGIES PVT. LTD.
Address
Plot No. 20, 654, Mathura Rd, opposite Metro Pillar No, 16/2, Industrial Area, Sector 27/A, Faridabad, Haryana 121002
Branch
Main Company Branch